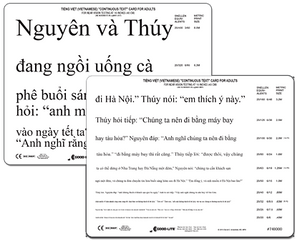 Vietnamese Continuous Text Near Reading Card
Vietnamese Near Vision Card has with simple continuous reading examples. Line sizes range from 20/400 to 20/20 equivalent. Notations are indicated in Snellen in Feet/ Meters and Letter Size.
Near vision card measures 9" x 7" (22.86cm x 17.78cm). Printed on styrene for long lasting durability.